Happy Marriage® E-Course
A 10-Step Solution To Happily Ever After
Who Is The Happy Marriage Course For?
Anyone That Wants To Improve Their Marriage and Ignite it with FUN and INTIMACY
Married People in Crisis Who Want Immediate Answers To Get Back On Track​
Newly Married Couples Who Want To Avoid Common Mistakes of Married Life
Also a GREAT GIFT For Men & Women About To Enter Into Wedded Bliss
1
Why Should I Invest My Time and Money In the Happy Marriage Course?
In this amazing and comprehensive course on married life, you will learn everything you always needed to know to create the Happy Marriage of your dreams.  The 10 Video Lessons are easy to understand and easy to apply.  Each video is jam-packed with invaluable information and strategies you can use for a life time.  ​
You can do the Happy Marriage E-Course separately from your spouse – It only takes one of you to improve your relationship​

You can do the Happy Marriage E-Course at your own pace and discuss answers when you want
You can do the Happy Marriage E-Course where you want; from your desktop, sitting at the beach or together at the kitchen table.​
You control, how, when and where you create the Happy Marriage of your dreams. 
1
What Does The Happy Marriage  Course include?
A Password Protected Site That You Can Access
10 Weeks of Video Lessons  – Jam Packed with Invaluable Information and Strategies
Downloadable Worksheet for Each Lesson To Lock on the Learning

Your identity is completely Anonymous if you desire
VIP Access To Private One on One Phone Coaching with Tracy​ At A Low Introductory Price
1
Here Are The 10 Video Modules You Will Receive When You Purchase The Happy Marriage Course​​.
​Do the lessons in 10 hours, 10 days or 10 weeks…it is up to YOU!!!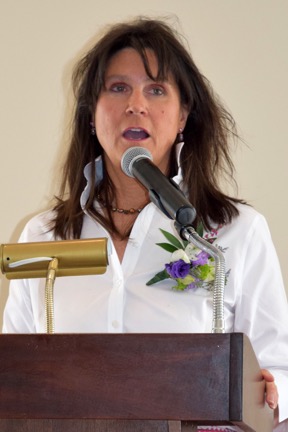 Lesson 1 – Esteem Your Marriage.
This is a personal commitment to continually set your marriage apart from the ordinary as you strive for the two of you to become one unit.​
Lesson 2 – Create a Marital Mission Statement.
Every great business has one and every great marriage should too.  It will reflect your goals,  purpose for why your marriage exists and how you can design the marriage of your dreams.
Lesson 3 – Commit to a Weekly Meeting.
This keeps you accountable to the overall operation of your family life and is the #1 secret to a Happy Marriage.
Lesson 4 – Contribute in Thought, Word and Deed.
Learn exactly how to be intentional about moving toward your spouse in kindness and connection.
Lesson 5 – Master Your Money.
Did you know that fighting over money is the #1 predictor of divorce?  Here you learn mastery of your finances so that you can prosper together for the long haul.
Lesson 6 – Encourage Intimacy, Sex and Celebration.
When these areas are promoted, your marriage becomes a non-stop adventure where both spouses feel appreciated and loved.
Lesson 7 – Revere Conflict. Marital Struggle is always the best teacher.
Here we use conflict as a welcome encounter for personal evolution.
Lesson 8 – Go Team Parent.
Learn to use house rules, schedules, and parenting styles to unite you instead of divide you.
Lesson 9 – Forgive, Forget, Get A Fresh Start.
Forgiveness is not a one time act but a continual way of being  in a Happy Marriage. Learn to treasure mercy and pardon as good marital policy.
Lesson 10 – Keep The Faith.
Explore ways to maintain and strengthen your faith through enriching spiritual practices.
"The Happy Marriage E-Course is the Nuts and Bolts Operational Manual for Your Marriage That You Have Always Wanted and Deserved!. It is A Delightful Maintenance Plan For Your Marriage."
1
What Do People Say About The Happy Marriage E- Course?​​​

Tracy has designed the perfect Marriage Course. I did this 10 video course in the privacy of my own home. At first my husband was reluctant but when he found out he could do it from his laptop…he was all in. Now he is a bigger fan than me. We even bought the Happy Marriage E-course for our daughter as she prepares for her upcoming nuptials"
Barry & Ann Peterson
1

The Happy Marriage E- Course is exactly as Tracy describes it. I would also call it the ultimate operational manual for a Happy Marriage. My favorite feature is that I can do the course even when my husband is busy or traveling. We both don't have to work on the marriage at the same time to see real results. Bravo! "
Jen Calvery
1

"What I love about the Happy Marriage E-Course is that it is comprehensive. Tracy covers everything from how to have constructive family meetings to how to steal away for a much needed date night. I highly recommend this course!
Brendon Ducker​
1