Books

Happy Self
A Three-Step Strategy
To Elevate Your Inner Game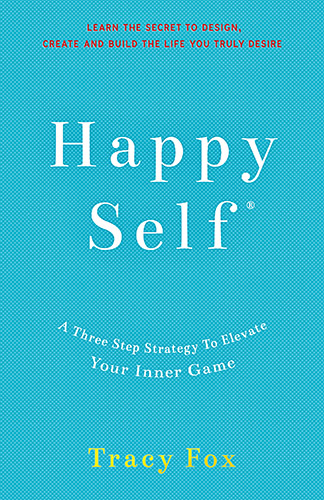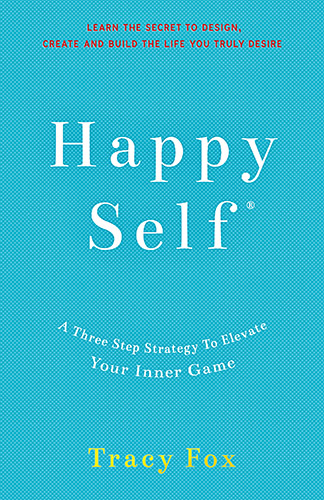 "I highly recommend Tracy Fox's books. Happy Self teaches a three step strategy sure to positively transform your life. I bought several to give as gifts."
– Sally Jensen, Greenwich CT
"I read this book in one night, I could not put it down"
– Joe Marks, New York, NY
Having A Heart For God Devotional:
365 Days of the One Minute Bible Study
Tracy's Best Selling Daily Devotional Available on Amazon

Over 50 5 STAR reviews on AMAZON
For Tracy's Devotional Book
"This is the most authentically heartfelt, best-researched, practical and well-written devotional I have ever read! It's truly a blessing."
"I read this first thing each morning. I purchased 10 books last December and used them as gifts for the holidays. The friends and family are always telling me how much they have valued this book over the year."
"I love the way Tracy researched and structured this devotional. Not only am I gaining a deeper understanding of scripture, she connected the dots so that I am able to relate and apply scripture to my everyday life. This is the only devotional I need!"
"This devotional is a must-have for today's busy person. Tracy Fox does an excellent job of breaking down the truth of God's Word into simple lessons and rich takeaways that can enhance your walk every day of the year." – Melissa Tamplin Harrison, NBC Journalist
Order on Amazon
Happy Marriage Handbook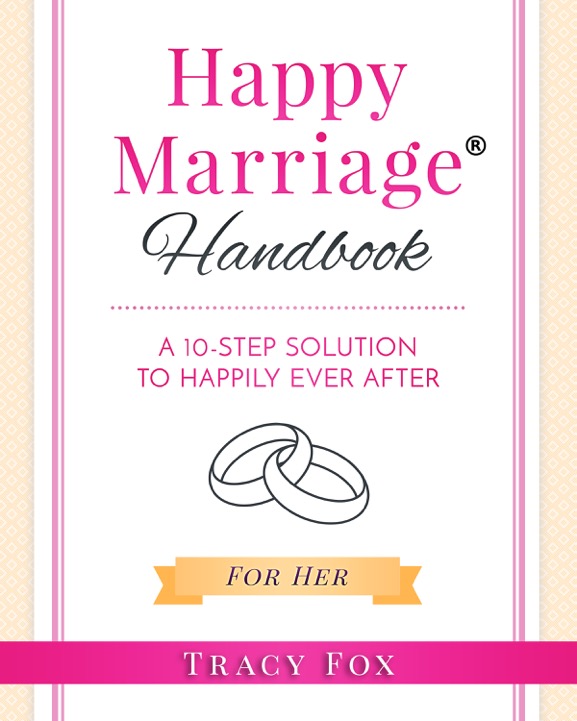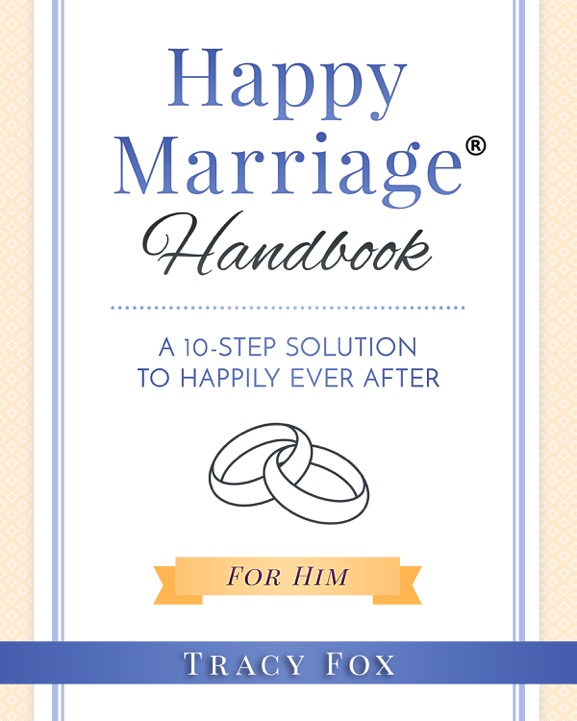 Welcome to the Happy Marriage Handbook. Here Tracy takes the most effective, proven techniques and gives you a portfolio of answers on how to create Happily Ever After. Tracy has identified 10 key areas where most couples get off track. This book will enable you to gain clarity around your marital goals and the exact steps to implement them. Each spouse will complete his or her own Happy Marriage Handbook. There is one available for Her and one available for Him. And then together, you discuss answers and get excited about creating the Happy Marriage of your dreams.
In this book you will find:
Solutions to A Long Term Marriage
Ways To Create Lasting Intimacy
Ideas To Master Your Money
Great Parenting Suggestions
Answers for Conflict Resolution
Questions To Capture Key Insights
Actions to Lock in the Learning……
and much more
"The Happy Marriage Handbook took our marriage to the next level."

"The Happy Marriage Handbook is the best investment for any married life."

"Tracy Fox's Signature 10 Step Solution saved our marriage."
Order Happy Marriage For Her on AmazonOrder Happy Marriage For Him on Amazon
Happy Work-Life:
Learn To Thrive 9 To 5 and Beyond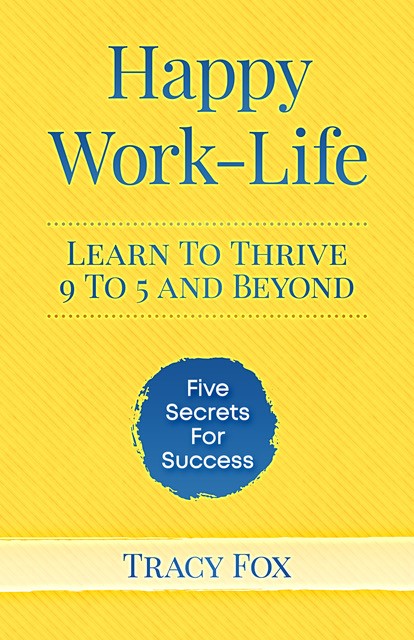 5 STAR reviews on AMAZON
Yes, It is true. You can have an amazing career and a happy personal life too. In this book you will discover the 5 secrets for success to thrive nine to five and beyond.
1) Live to your purpose and passion.
2) Learn excellent time management.
3) Invest in great relationships.
4) Model what happy, successful people already do.
5) Insist on serenity so you can unplug recharge and have fun.
Order on Amazon