Testimonials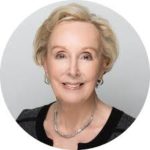 "My time with Tracy Fox was invaluable! Every team needs a good coach and what better team than "Team Me" and what better coach than Tracy Fox!.  My time with Tracy was like a mental spa day, boot camp for the mind, body and soul! Her understanding of the human spirit and personal commitment to you and your goals is honorable. This is a woman who is on your side! She will help you get back on track and make things happen! Her program works, the goals are achievable and the connection you will make with Tracy is honest. She is truly not only an amazing coach, but an amazing cheerleader for your own personal happiness – she will get you where you want to be!  hope to work with her more in the future! Thank you Tracy Fox!!!!"  – Sandy McLane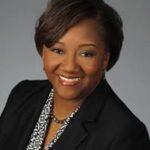 "I was going through a very difficult time in life.  My husband had his job eliminated at 63, we had to sell our home and I was being thrust around like a ship on a rough sea.  He was in a depression, my marriage was in trouble and I was very angry at the world.  I went to a spiritual workshop for some direction where I met Tracy.  It was life changing for me.  I started coaching with Tracy and can tell you a year later that my marriage, my life and my future all look brighter.  I realized by following  my faith and God's plan for me,  I am on a different course.  Now I am riding the waves instead of being taken by them thanks for Tracy's no nonsense approach to solving problems and dealing with them.  The skills I have attained are for life.  I could not recommend her more highly." – Chris Paterson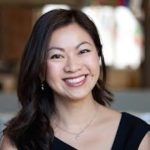 "From the moment I met Tracy Fox, I knew I was in good hands.  She is truly insightful on a deep level.  Her years of coaching experience are evident. She is honest and direct. There were things that I felt and saw but  questioned; her validation brought clarity which helped me make the right  decisions moving forward in my life.  I think she has a special gift, not only in seeing patterns, but communicating in a way that  affects change.  I highly recommend Tracy."  
Claudia Fox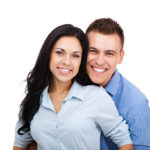 "We hired Tracy to FIX our marriage. In fact, our divorce lawyer told us to give it one last chance with Tracy Fox. It worked and she did it in her 12 week Happy Marriage Package. We would have paid anything to fix our family but with Tracy we didn't have to….her fee is extremely reasonable and her system works. We now tell EVERYONE to hire Tracy" Bob and Barbara McMullen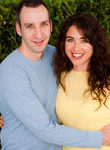 "Tracy Fox literally saved our marriage.  We heard her speak at a local church and were immediately hooked.  She not only focused on what we need to improve personally but also gave us tips and strategies to continue working on our marriage after she was no longer working with us.  This is the best investment we ever made.  We are happy, our kids are happy and we are so grateful we met Tracy Fox."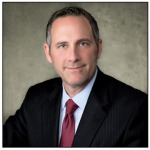 "Having done the traditional therapy route before, i decided to do things differently this time…tracy held me accountable each and every step of the way. each session she kept me focused and zeroed in on the topic at hand…which we dissected and labored over until i could reconcile and resolve..tracy is down to earth, easy to talk to, and has a real knack for getting the best out of you..in return, she gives the most of herself. she came prepared to each session and became a partner in my journey. the time and money i spent with tracy was the best investment i ever made in myself!" – Jay Oberson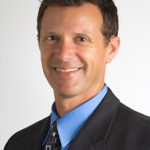 "Tracy's coaching and insight has helped me make incredible progress both personally and professionally.  I would highly recommend her to anyone"   Jim Bates
"When I first sough out Tracy Fox for professional coaching, I was very unhappy in my then current professional life because of the environment I was working in and my immediate supervisor.  Even after the very first session, I felt unstuck and on the path to a renewed relationship with my job. After several session, I learned and applied principles and methods that allowed my to have a very different attitude and approach to the aspects of the my professional life that I could not change and to make adjustments on my end to change the things I could.  I went from feeling miserable and despairing to content (happy came later when I received a long awaited promotion!) and purposeful about my work life.  Tracy doesn't just provide suggestions and advise, but her approach is to teach you how to apply life principles and attitude enhancements that empower you to turn a situation around that you thought once out of your hands or impossible to change.  I have since recommended Tracy to many colleagues and friends who are stuck in a situation, mindset or bad habit or simply want to get ahead and do better in their life.  Tracy can get your there!" – Donna R., Educational Administrator
*****
"I called Tracy Fox to help me stop the re-runs of my life that continued to happen year after year. To others, I seemed happy, but I had little self confidence and my personal relationships were lacking. No matter what geographical location I was in, the same feelings were there. Tracy listened intently to my issues and very quickly assisted me in making a plan. It was great to see her enthusiasm to see that things were not as hopeless as they seemed to me. I left the first meeting so much more confident than when I arrived. I had a plan, which has changed my beliefs about myself and given me more of a voice. I don't wait for things to happen, but take action to MAKE things happen. " – Amy Clatterson
*****
"Sessions with Tracy Fox feature a utilization of time so efficient you find yourself wondering if you've gone through multiple sessions in one. Tracy is diligent, direct and pressing, all-the-while professional in her approach to extract from you the most deep-seated stagnations you either never knew were there or simply could not remove yourself. I give her an A+ when it comes to life coaching; be ready for a feeling of productive pain that will inspire you to improve in everything you do." – Mike Evans, CEO, FullCourtPeace.Org
*****
"A friend of mine posted on social media the remarkable experience she journeyed on with Tracy late last spring. Not being one for social media and feeling stuck at this point in my life, I read this appraisal as a message directly to me. This message encouraged me to have the first conversation with Tracy. On a 15 minute phone call, it was clear Tracy was direct, knowledgable and goal oriented. Over a 6week period we developed trust, confidence and a plan to get me unstuck. Our developed plan led to the resolution of my past patterns, self-confidence, self-reliance and a path to new beginnings and a bright, positive future.  If you are thinking about a new direction, getting "un-stuck", if you have tried a therapist without feeling/seeing progress- give Tracy a call. She has a method, a tough love approach, the knowledge and tenacity to get you where you ultimately desire to live your life. Take the chance, reach out."  Cecelia Brown
*****
"Thank you again for your time.  Your coaching has changed my entire way of operating not only as a coach but as a person.  I feel much more clarity and confidence in my abilities and in my personal relationships; as a daughter, sister, friend."  Jennifer Nest
*****
"My time with Tracy was invaluable and she helped me get thru some difficulties with my family, personal issues and starting a new business. Her insight into what my problems were and then providing me with the steps to go in a new direction and be happy in my life were great. I am now happy and thriving in my personal and professional life with the self-confidence and tools to be ready for my future. Tracy is the perfect choice if you are stuck and are looking for your happy life!"   Barbara Wilson Landscape Architect, LLC
*****
"Tracy is the perfect solution for our family. We found ourselves really needing guidance and help and reached out to her. She quickly assessed our situation and started with recommendations and action steps immediately. Tracy focuses on our daughter, but reminds us we are a family, and we are all part of the solution.  She educates all of us on what our daughter, and we all, are dealing with.  We share the videos and pieces of literature Tracy recommends and find them very helpful. Her direction and advice on medical intervention has been spot on.  It is amazing how effective and comprehensive she is.  She is simply wonderful for all of us. Thank you, Tracy! – Darien Family
*****
"Powerful and impactful are two words that immediately come to mind after experiencing Tracy Fox's presentation. Throughout the entire session the audience was engaged and transformed by the practical, useful and immediately applicable concepts that Tracy shared. Within a day of being a participant in her seminar I made some very positive decisions regarding my business and personal life that have been truly paying off. I reached out to her for some one on one coaching because I was so impressed with her insights. She is really very good at one-on-one as well. If you have opportunity to see Tracy Fox present and/or to engage her as a business/life coach, I would highly recommend her." – Joy Baldridge, President Baldridge Seminars International
*****
"I had several coaching sessions with Tracy that proved to be extremely insightful. I highly recommend her unique coaching to anyone looking to truly pinpoint and deal with their issues quickly and efficiently.  If you are willing to do the work necessary to move forward with a much better understanding of who you are and why, then you're ready for Tracy!" – Shannon Celia, CA, Artist & Owner of Seashop.com
*****
"When it comes to personal coaching, Tracy Fox is the best. She is extremely dedicated and efficient in the way she delivers her coaching practice. Tracy is practical, serious, funny, smart, and tells you the way it is. All you have to do is set up the appointment, listen to what she tells you and follow through." – Brooke Fairman, Director of Roger Williams Providence Zoo
*****
"As an institutional financial service executive I have seen Tracy work with professionals to identify areas of improvement (business and personal), construct a plan to take immediate one week steps for progress and then review that progress and implement a new revised short term plan.  Tracy is a coach who gets results that change the quality of people's lives by helping them address and solve challenges with a results based approach that is refreshing and effective.  She is perfect for stressful trading and research professionals struggling to have rewarding work relationships, manage work performance and have a balanced home life." – Steve Messina, President of Institutional Equity Trading and Research, MKM Partners, LLC
*****
"Tracy's character is wonderfully accessorized by a very healthy sense of humor that allows delving into complex, controversial issues in a way that both enlightens and enlivens one's spirit. I whole-heartedly endorse and recommend Tracy Fox Coaching" – Susan Langer, President of Live Give Save
*****
"If you are looking for spot-on assistance  with making positive changes in your life,  then Tracy is the best person for the job.  Her guidance is not only from her  impressive coaching credentials but she  wastes no time in getting to the root  cause of your "stuck-ness" and works  with you to develop real-life action steps that will enable you to achieve your desires." – Jennifer Covello, Parenting With Purpose
*****
"Tracy Fox is the perfect choice for assisting corporate leaders with life skills coaching and goal setting.  Tracy has a unique and proven ability to identify opportunities and get straight to issues critical to personal and business success." – Don Griffin, President of West LA Music
*****
I Ultimately hired Tracy for personal coaching and referred to a very close friend. This isn't the traditional hoopla; Tracy is the REAL DEAL. – Dayna Bouvier
*****
Tracy is an incredible life coach and when I can't be in front of her physically this book helps a lot! I love her simple, to the point, easy to use advice. This is a read for everyone who wants to be happy!
Great job Tracy! – Meredith Zengo
*****
"Happy Self" is an excellent book! Simple, clear, concise and forward thinking – Tracy guides you through a program of self reflection and strategic planning that teaches the reader to put things in perspective and find the happiness we all deserve, as well as peace of mind. This book puts you in touch, with you; your true goals, motivations – personally, emotionally and spiritually! "Happy Self" is a powerful read
I also had the personal privilege to work with Tracy for 8 weeks of Life Coaching. My time with her was invaluable and this book was the perfect handbook to compliment my sessions with her. If you do not have the ability to meet with a life coach as talented and motivating as Tracy personally, read this book. It will truly change your life. It changed mine. Thank you Tracy! Progress, not perfection, keeping it positive!  Enez Morales
*****
"I had the pleasure of hearing Tracy Fox speak recently at The DoubleTree by Hilton and the presentation was 100% amazing and life changing.  Hire her to speak at your engagement or hire her to coach you, that will be the best decision you ever make." – Debra Pimentel, Catering Sales Manager, Double Tree
*****
"Coaching with Tracy was simply the best decision I ever made" – Steve, 62
"Tracy provides therapy with immediate results" – Lisa, 44
"I had a huge breakthrough in my very first session" – Candy, 35
"I HIGHLY recommend Coaching with Tracy" – Steve, 40
"Tracy has a unique intuitive ability to problem solve – She is a hidden gem" – Nicole – 39
"If you want to get UN-STUCK, Contact Tracy Today" – Betsy, 55
BOOK REVIEWS – Happy Self – A Three Step Strategy To Elevate Your Inner Game
Kim Slonieski  Happy Self – I Loved this book- I keep it on my bedside table. Last thing I read at night.
Margaret Meade  Exceptional! I will be gifting Happy Self to my entire family.
Tom Archie  In two words, LIFE CHANGING
Ridgely Brode  This is a wonderful empowering read. We all need a Happy Self and what better time than right now to take care of yourself. Give it a read and you will not be disappointed.
Steve Messina  Effective strategy that is clearly written and presented in a way that really helps. Was very much worth the purchase.
Kimberly Beere  Super helpful and thought provoking read. Tracy is very clear in outlining the simplest route to clarity.
Liz Andeson  Go beyond the selfie and see for yourself how three simple strategies can bring you REAL happiness: from the inside OUT!!
Gwynne Tybetts  A wonderful read, that's simple to incorporate into your life. Making all the difference!
Stephen Melton  As profound as it is pragmatic. A great resource for a happier life.
Imani J  I can't recommend this book strongly enough. I think anybody would find smart ideas to enrich their life. It's an easy read with only 16 short chapters but it has the potential for a profound and lasting impact on your life if you take the learning to heart.
Brandi Maniscalco  A friend recently gave me this wonderful book as a gift. It has provided me such insight on happiness. It will be at the top of my list at Christmas as a gift for friends and family.
Meredith Scheine  This is an incredible book. It will change your life. We all deserve to live a happy life. Tracy will help you make this come true. I can't wait for my friends to read it. I am buying copies to give out to them.
 Beatrice Clements  Just finished Tracy's book and really enjoyed it – I would recommend this book to anyone who needs a refresher on what's really important in life!
Aiden Welsch  Very insightful and excellent book. Tracy Fox is very talented!
Jo Waldron  I've had the wonderful opportunity to hear Tracy Fox speak on the topic of Living Your Best Life at our church along with 60 other women. She was phenomenal! Everyone gave her rave reviews and walked away with rich insights. I can't recommend this book strongly enough. I think anybody would find smart ideas to enrich their life. It's an easy read with only 16 short chapters but it has the potential for a profound and lasting impact on your life if you take the learning to heart.
Zarin Kraft  Read the book in one day. Couldn't stop reading. It's currently next to my bed as a daily reminder.
Everyone should have it. A reminder of how important happiness is. How important we are in this world and how we should take care of ourselves and our happiness. Without it we can't help anyone else.
The book is written in such an inviting style. Easy to understand. I will probably keep reading it every few weeks. I have the privilege to work with Tracy. She is extremely inspiring and motivating. Honest direct and caring as her book is.
Walter Levin  Fantastic book! I highly recommend reading this book and buying for those you love. They will thank you over and over. Very interesting and helpful. Many of her recommendations were easy for me to put in place instantly. Her other recommendations made me think outside my typical comfort zone. Thanks to you Tracy I have more ways to ensure my continued happiness.
Christin Engh  Tracy Fox "Happy Self" is a MUST READ! Her insight to and understanding of how to live a happy life will have even the self proclaimed happy people revisit their happiness and reconnect with themselves as well as guide and help those who seek to improve their daily happiness in a new and improved way! Highly recommend buying this book!
Merry Bouscaren
Tracy Fox writes in a very simple, honest and direct manner that makes the book a page turner. The exercises at the end of each chapter are worth the time one puts into them. Simplistic and profound.
What comes forth in her book and in person, is her sincere ability and desire to help others help themselves.
Marnie Price  Once again Tracy clearly,,simply and positively makes her points to encourage oneself to be a better human being! Why not choose to be a better self? Then you will be a happier self!
Brooke Fairman  Tracy gets it on every level! I have had my whole team at work read this book never mind telling my friends about it! It is helpful on all levels and manages to teach you in a simple yet effective way! Live by it and you'll be happy!
Jeanne Gnuse Clear, direct, simple enjoyable, enlightening, joyful, own it, share it , love it. Our world will be a much better place as this book spreads its message.