For over 20 years, Tracy has consulted with clients in three specific areas. One is Personal Life Coaching where she work with men and women who want immediate, straightforward answers to their problems. They might be struggling with anxiety, low self-esteem, negative thinking, distraction, career aspirations or discovering their life purpose. Her second expertise is in Marriage Solutions Coaching where she helps couples reclaim the joy of married life. Finally, she is an Executive Coach who works with Top Leaders to improve and strengthen connections in work-life for better performance and success in every area.  What sets Tracy apart is her unique ability to get to the core issue in the very first session and provide clients with a signature step-by-step action plan. She gives you tools for today and solutions for a lifetime. You can work with Tracy in person or over the phone to get back on track to a Happy Self, a Happy Marriage and a Happy Work Life. Together, we address specific, personal concerns by identifying and clarifying goals. We then create a course of action to achieve the results you desire and deserve. In the first session, you leave with a plan of action guaranteed to transform your life.
* * *
In Personal Happy Self® Coaching, we start with the premise that you are a whole, creative, empowered human being who can and will find the answers you seek.
I can help you:
• Figure Out Exactly What You Want
• Master time management
• Get super organized
• Delete stress, anxiety and worry
• Enjoy a healthy work/life balance
• Play to one's strengths to discover the joy of life
• Overcome obstacles with confidence
• Learn the key to a happy life regardless of circumstance​
What Do I Specialize In?
1) Personal Growth for A Happy Self®. Get Unstuck.  Together we create strategies to overcome Anger, Anxiety, Discouragement, Low Self Esteem, Negative Thinking, Distraction and Disorganization. Then we manifest an action based plan so you can live the life you were meant to enjoy.  Goal Setting, Homework, & Principles to Guide You.

2) Resolving Conflict for a Happy Marriage & Family. Tracy has personally put back together over 50 marriages that were on the edge of despair.  Together we brainstorm on the best communication styles and work together to create the happy home you and your children deserve.
3) Tools & Techniques for a Happy Work Life. Everyone one of us has hopes and dreams for a happy Work Life.  It might be a new career, a small business, or simple finding solutions to lead an executive team to success.
Results are immediate and clients are AMAZED at what they accomplish.
Schedule a FREE 15 Minute Consult 
---
Happy Marriage® Coaching
Tracy Fox, Top Marriage Coach, has developed a 10 Step Proprietary System As A Solution For Your Happy Marriage.
What Do I Specialize In?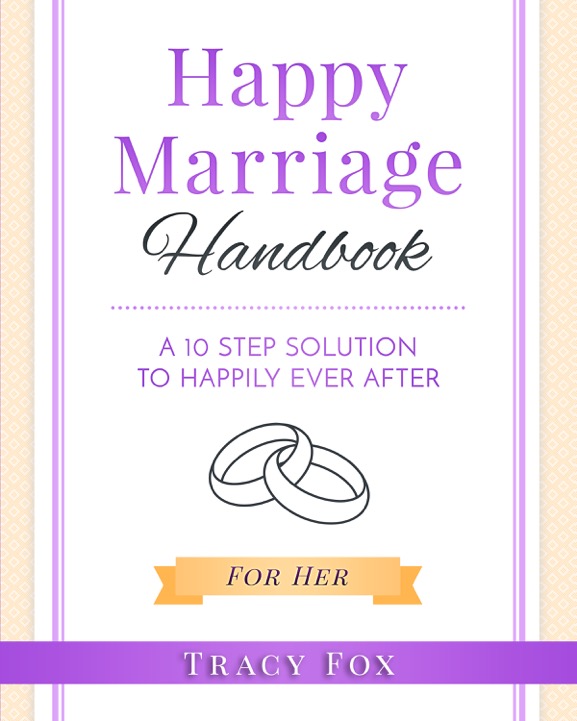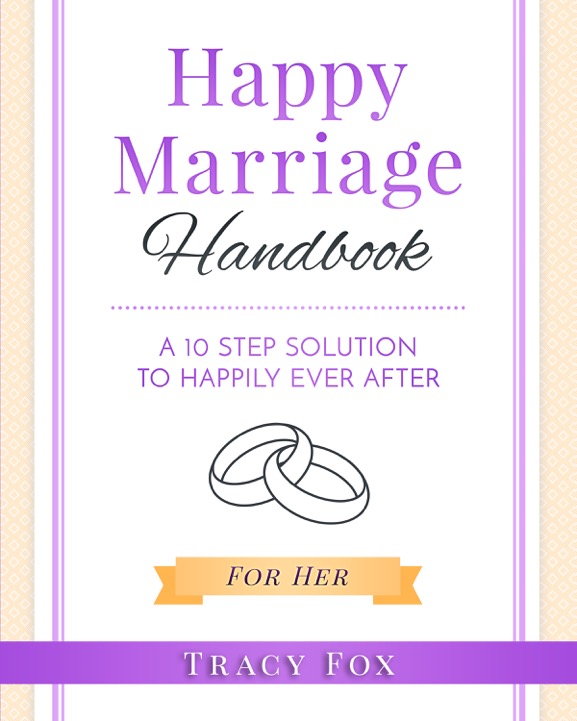 Tracy is a relationship expert.  Tracy has worked with hundreds of clients to build strong lasting marriages.  Tracy will teach you how to brainstorm on the best communication styles and work together to create the happy home you deserve.
Learn:
Solutions for a long term marriage
Ways to create lasting intimacy
Ideas to master your money
New parenting suggestions
Answers for conflict resolutions
Actions to lock in the learning
Results are immediate and clients are AMAZED at what they accomplish.
"Tracy saved our marriage.  We were going to hire a divorce lawyer when someone suggested working with Tracy first.  In a short 12 weeks, Tracy enabled us to learn new strategies that completely turned our family around.  We are happy, we are together, we are strong and we are grateful.  Don't walk…RUN..to Tracy and get your marriage back on track."
Looking for a marriage coach? Click to Contact Tracy Fox,the Top Marriage Coach.
Click for a free 15-minute coaching call and see why clients have named Tracy Fox as the best life coach.